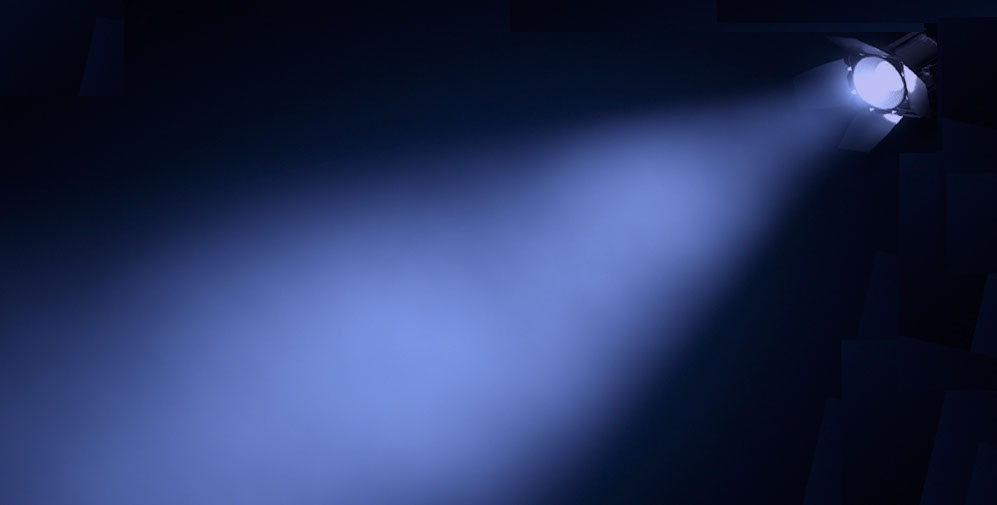 The Digital Hollywood Experience

Tuesday, January 5th, 2016
Location: LVCC, North Hall, Room N262
1 - 2 PM
Track II- DH4 - Digital Hollywood
Viral and Social Media in Entertainment & Advertising
Viral media campaigns define the lifeblood of marketing. From the Ice Bucket Challenge to a film opening, the Viral Meme may be the most lasting relationship with the consumer. While unpredictable and mysterious, the viral strategy can lead the way to success.
Jim McArthur, Chief Innovation Officer, CMD+CNTRL
Daniel Frisbie, EVP, Jun Group
Lila King, Senior Director for Product Strategy and Partnerships, HLN
Lia Navarro, Sales Director, Entertainment Strategy, reddit, Inc.
Ash Sobhe, Founder and CEO, R6S
Amanda Bradford, Founder and CEO, The League
Greg Portell, Partner, A.T. Kearney, Moderator
Ash Sobhe is a an entrepreneur with a deep passion for technology. As the Founder and CEO of R6S, the revolutionary new creative media group, Sobhe has taken his expertise and ingenuity to resounding heights. Formerly the
Vice President of Marketing for Insurance Compass LLC in San Diego, Sobhe had a rewarding role with a company that provided health benefits to children with cancer when their families could not afford cancer treatments. Sobhe also served as the IT Chair for many non-profit organizations. With a knack for computers and technology that can be traced back to his childhood, he naturally gravitated to the board position. Often charged with handling IT and networking duties, his frequent title as IT Chair became the inspiration for the name ITC, his first tech company. ITC quickly grew quickly from a frim that primarily managed SEO, to the premiere integrated digital marketing agency it is today. ITC offers content, social media, digital advertising, as well as the most specialized SEO capabilities in the industry. Always on top of the latest advancements in technology and media, Sobhe is on the cusp of introducing R6S—a creative media group that blends all the benefits of integrated digital marketing with the latest in public relations and creative content development. Sobhe's expertise in digital media and internet marketing is matched by few of his peers. A child prodigy, he began working on neighbor's computers at the age of 12 to help support his family, and his passion for helping others through technology is a driving force that motivates him to this day. A graduate of California State University, Northridge where he studied business marketing with a focus in information systems and information technology, Sobhe also studied psychology with Yale courses. He lives in Calabasas, California with his fiancé and their trusted Labrador retriever, Levi, Sobhe's best friend for life.
Daniel Frisbie is executive vice president of sales at Jun Group. "Jun" means truth. The company's advertising platform is the honest, efficient way to get millions of people to engage with video and branded content across devices. He joined Jun Group from iHeartMedia (formerly Clean Channel Media & Entertainment) where he spent eight years and served as vice president of sales. He helped build iHeartMedia's digital offering and solutions for advertisers. Prior to iHeartMedia, Frisbie held sales executive roles at Performics, Fathom Online and Looksmart. Frisbie has a Bachelor's of Arts in Communications from the State University of New York at Albany.
Lila King became senior director for product strategy and partnerships at HLN in early 2014, during the network's pivotal transition as the all-screens home for the best social news and lifestyle content. Earlier, King was senior director, social news at CNN Worldwide, and led CNN's social media efforts, including overseeing the team behind CNN iReport, the network's global citizen news effort. Since coming to CNN.com in 2001, King has reported and produced several multimedia stories on a wide range of topics in both domestic and international news. Her team focuses on integrating new technologies into storytelling presentations. In 2006, King launched iReport, CNN's citizen journalism platform that has more than one million registered iReport contributors worldwide. King's team was awarded the Knight News Innovation EPpy Award for finding new ways to gather and disseminate news and information with iReport's Haiti: The Missing & the Found database. Following the devastating earthquake in Haiti, the database assisted in reconnecting the people of Haiti in finding their missing loved ones. Recently, iReport was awarded a prestigious Webby Award for a mash-up video that stitched together video submissions from over 450 iReporters from over 50 countries and six continents into a one-minute video that resulted in a collective walk around the world. King started her career at CNN as a webmaster, putting to use the technical skills she developed as a freelance radio producer who wanted to put her work online. She graduated from the University of Georgia with degrees in comparative literature and philosophy.
Amanda Bradford is the Founder & CEO of The League, a dating app that combines data and social graphs from both Facebook and LinkedIn to offer privacy from coworkers, more context about a potential match, and a curated community of ambitious singles who desire an equally driven partner. Amanda previously worked in technical roles at Salesforce and Google and holds an MBA from Stanford and a BS Information Systems from Carnegie Mellon.
Jim McArthur, Chief Innovation Officer, CMD+CNTRL: Creating digital solutions for global brands has long been Jim McArthur's specialty. Jim led several business units within J. Walter Thompson, as well as overseen the establishment & development of key vertical practices. Jim's professional life began as a print and broadcast journalist writing for the United States of America Department of Defense, before quickly transitioning to the "digital" arts. Between 1995 and 2006, Jim founded several digital companies focusing on Web design and development, Content Management and Hosting Infrastructure. During his decade long stint within WPP, Jim honed his creative instincts as Art Director and Creative Director, then ascended to Director of Creative Services, overseeing all creative endeavors at Digitaria (JWT's marquee digital agency). He was subsequently promoted to head of New Business Development, a quick transition because his hands-on experience made him a natural choice to explain the creative process and tech integration to prospective client partners. In 2010, Jim joined the J. Walter Thompson Executive Team, focused on growth, bringing knowledge, experience and global perspective to the agency's biggest opportunities. Jim has been part of campaigns that have won Webby, Addy and CommArts awards for clients including: Johnson and Johnson, Ford, Mazda, Nissan, NFL, Qualcomm, & General Motors. Jim has been featured on the Hit Indian Reality TV Series: The Capgemini SuperTechies Show, and in the New York Times. Jim is a prolific speaker having headlined at SXSW (2013 & 14), CES 2015, Mobile Marketing Summit 2015, as well as the Massachusetts Institute of Technology Enterprise Forum.
Greg Portell is a partner with A.T. Kearney's Consumer Products & Retail and Media Practices. He is also the leader of the firm's global transformation capabilities. Having begun his career in marketing research and media planning, Greg has a strong interest in consumers and their interaction with brands and media. Since joining A.T. Kearney in 1998, Greg has focused his time helping companies improve their ability to design and execute content and marketing distribution to consumers. Greg's clients include some of the world's largest and most influential media, consumer products, and consumer marketing companies. His counsel is sought on such emerging issues as accelerated transformation, business unit strategy, digital rights management, consumer targeting, media convergence, and consumer research, marketing and acquisition. Greg holds an MBA (Strategy and Marketing) from Washington University and a BA (Economics and French) from DePauw University.