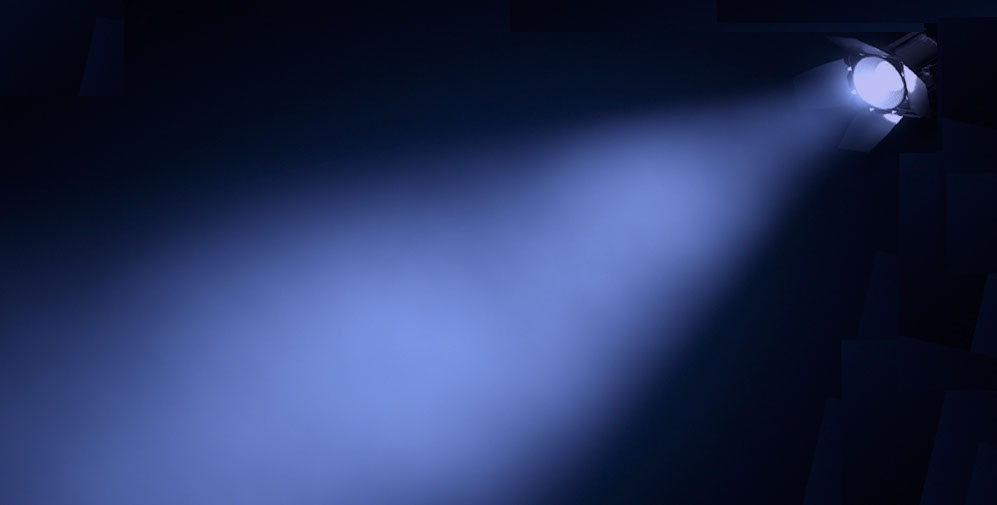 The Digital Hollywood Experience

Tuesday, January 5th, 2016
Location: LVCC, North Hall, Room N264
9 - 10 AM
Track I - CMC1 - Content and Monetization Conference
The Internet - Media - Hollywood Connection - Ubiquitous Broadband - Ubiquitous Content
Internet TV is now firmly positioned on equal footing with Cable and Broadcast TV. All networks, from HBO and ESPN to NBC have created Apps to push their content via the Internet. The future is ubiquitous content all the time.
Jonathan Perelman, Department Head of Digital Ventures, ICM Partners
Randall Hounsell, Vice President, Strategic Development, Comcast Corporation
Evan Young, General Manager of Content, Applications, and Advertising, TiVo
Tom Burns, CTO, Media & Entertainment, EMC/Isilon
Scott Ehrlich, CEO and Co-Founder, QYOUTV, Inc.
Jake Dorn, Sr. Vice-President, Ipsos
David Cutbill, U.S. Advisory Leader, Media & Entertainment, Deloitte & Touche LLP, Moderator
Evan Young is General Manager of Content, Applications, and Advertising at TiVo. In this role, Evan oversees TiVo's strategic initiatives and partnerships in third party applications, video, and music services; developer program and SDK; and interactive TV advertising and TV commerce. He has extensive experience in broadcast and broadband technologies; consumer software, hardware, and cloud services; content rights, licensing, windowing, and security; and has edited books on digital video recording and digital home audio recording and production. Evan has an MBA from Stanford University and a BA from Harvard University. While at Stanford, Evan was the founder of "The Future of Entertainment", an annual business and technology conference about media convergence. At CES 2015, Evan will be accepting, on behalf of TiVo, a technology and engineering Emmy® Award from the National Academy of Television Arts and Sciences in the category of "Television Enhancement Devices" for work done on foundational Internet television technologies.
Jonathan Perelman is the head of the digital strategy department at ICM Partners, a talent and literary agency representing clients in the fields of motion pictures, television, publishing, music, theater, branded entertainment and digital media. ICM Partners is one of the predominant agencies in the United States and Europe, with its principal offices in Los Angeles, New York and London. Mr. Perelman leads the agency's efforts in the technology and digital sectors andexpand the agency's business of representing content creators in the digital space. A former Vice President of Motion Pictures at BuzzFeed, Perelman led strategy, operations, development and partnership and helped the company to grow into one of the top video producers on the Internet, with 1.5 billion monthly views and releasing 75 original clips a week. In addition, Perelman created more than 20 syndication and content partnerships with leading global social platforms and portals. He also served as the Vice President of Agency Strategy and Industry Development at BuzzFeed, and prior to that, Perelman spent six years at Google. He also founded Lighthouse Group, an independent global media and entertainment advisory firm serving start-ups. Perelman has been featured in AdWeek as a Top 50 Media & Advertising Executive, as well as on VideoInk as a Dealmaker of the Year. He serves as a board member to a number of start-up companies.
Scott Ehrlich, CEO and Co-Founder, The QYOU: Scott Ehrlich is responsible for day-to-day business operations including strategy, marketing initiatives, and developing key industry partnerships. He brings a three decade long track record of successfully creating new ventures in television, technology and new media. As a new company bringing the best of Internet to television, The QYOU brings together Scott Ehrlich's unique blend of creative and technical skills. Mr. Ehrlich is a proven innovator in the world of digital video, from development and production of new intellectual property to the creation and growth of both subscription and advertising distribution models. Throughout his career Mr. Ehrlich has fostered numerous high-level strategic deals with major media entities including CNN, MLB, WSJ.com, NBA, ABC, E! Entertainment, FOX Sports, Starz, PGA Tour and Playboy. In prior roles Ehrlich served as CEO of Agility Studios, Founder and Managing Partner at Impulse Media, Vice President of Media Acquisition and Distribution for RealNetworks.
David Cutbill, U.S. Advisory Leader, Media & Entertainment, Deloitte & Touche LLP: David leads the US Advisory Media and Entertainment practice for Deloitte & Touche LLP. He has worked in the media and entertainment industry for more than 25 years in both Europe and the United States. His experience includes external and internal audits, financial and operational consulting, acquisition due diligence, and public offerings. David has worked with all of the major studios, film producers and distributors, cable and broadcasters, music labels, interactive games, and new media.
Tom Burns, CTO, Media & Entertainment for EMC/Isilon: Tom Burns currently serves as CTO, Media & Entertainment for EMC/Isilon. He has previously re-engineered film- and tape-based workflows at Technicolor, built a boutique post-production facility in Shanghai, deployed the 77th fastest supercomputer worldwide for an animated feature, and was the architect of the converged IP and SDI infrastructure for Oprah Winfrey's 1st network, Oxygen (now NBC/Universal). He is a founding member of the StudioSysAdmins social networking site, and has previously spoken on the topic of technology and cultural change at conferences including the HPA (Hollywood Post Alliance) and SIGGRAPH.
Randall Hounsell, VP, Strategic Development at Comcast Cable: Randall has spent nearly 15 years building new digital products and businesses with focus in mobile and video. He's currently heading up new mobile product initiatives within Comcast's Strategic Development organization, which develops and operates new businesses for the company. Prior to this, he was GM of StreamSage, a wholly owned subsidiary of Comcast which today powers Comcast's video search, recommendations, and voice controls across set-tops, mobile, and web. He built StreamSage from a tiny start-up to a large organization and built the platforms that now power navigation on over 30 million devices. He began his career with Comcast leading business development for Comcast's Internet business, where he co-led the launch of Comcast's first web portal. Earlier in Randall's career, he was Manager, Strategic Planning at Circuit City Stores, leading the strategy behind many of their new market and product initiatives.