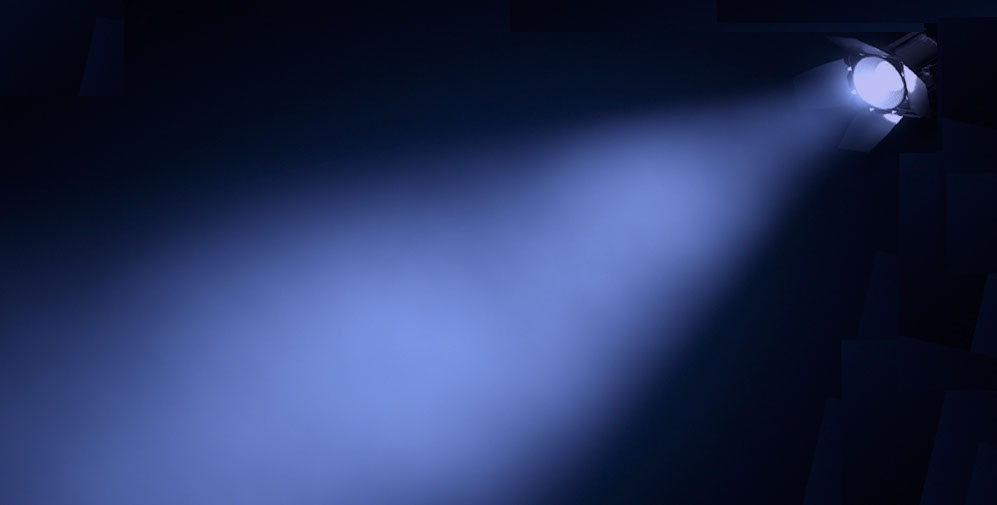 Thursday, October 22nd, 2015
1:15 PM - 2:15 PM, Marina Vista Room
The Language & Aesthetics of VR: The Challenge of Creating Movies, Games & Other Experiential Programming
One world, many realities. Can there or should there be a "dedicated language" for VR and other forms of "mixed reality" immersive media? What are some of the challenges of writing, directing, staging, lighting and sound for the VR storytelling experience? How can we harness the concept of "presence?" How do we get "inside the frame," and create empathy for a character with an audience." Will these new realities affect our actual perception of the world in some profound way? What is the potential for this intimate entertainment form to connect humans on a more personal level to educate and create social change?
Celine Tricart, founder Lucid Dreams Productions and co-director, "Marriage Equality" VR film for Nokia and 3ality Technica
Jenny Carden (Zenka), Independent Artist and Futurist
Stephanie Riggs, CEO and Founder, Azimyth Creation Studios
Shane Pase, Chief Technology Officer, The Lotte Project
St. John Colon, Adjunct Professor, University of Southern California
Moderator - Anna Marie Piersimoni, Instructor, Department of Cinema and Television Arts, California State University, Northridge
Celine Tricart is a filmmaker and stereographer (aka 3D specialist) who is particularly interested in storytelling for stereoscopic cinema and Virtual Reality. Celine has directed several short films, three of which were shot in 3D, and received many awards around the world, including a selection at the prestigious Clermont-Ferrand Film Festival and a Creative Award from the International Advanced Imaging Society. Since 2008 when she graduated from the famous ENS Louis Lumiere film school in Paris, she was the stereographer of more than 20 live broadcasts, commercials and documentaries, and of the first French 3D feature film "Behind the Walls". Celine then became the first-ever feature film female stereographer. Celine Tricart published a book about 3D storytelling in early 2013 and then moved to Los Angeles. She now works closely with the award-winning company 3ality Technica on numerous projects including "Stalingrad" by director Fedor Bondarchuk and "Transformers 4: Age of Extinction" by director Michael Bay. Celine is now developing her first feature film and is also looking into TV as a fascinating new medium to tell her compelling stories. Her new book "3D Filmmaking: Concepts and Techniques for Stereoscopic Filmmakers" is now available for preorder on Amazon. Celine recently created her production company "Lucid Dreams Productions" in 2015 focusing on new technologies including Stereoscopic 3D and Virtual Reality. Her first VR film, "Marriage Equality" was shot in July 2015 using the new Nokia Ozo VR camera and produced by 3ality Technica.
Jenny Carden (Zenka) is an independent artist and futurist who creates "Art for the Galactic Age". She is known for her augmented reality sculptures and high tech street art. Her raku sculpture is held in the collections of fortune 500 companies like Delta Airlines and Google and VR startups such as MergeVR and Survios. Her publications and artwork explore the theme of how technological advances accelerate over time. Zenka studies how will we deal with reverse aging, organ regeneration, gender disappearance, gene therapy, artificial intelligence, mixed reality and other disruptive tech revolutions. Zenka currently resides in Los Angeles. Prior to her career as an artist she ran an international software development company in Argentina for seven years after working on interactive live streaming software for Akamai Technologies and On24 in San Francisco. She graduated with honors from Northwestern University's film department and worked in the industry as a 1st AD and UPM before moving into software development. Pulling from film, augmented reality, computer technology and her obsession with the future, Zenka's art pushes out common boundaries and explores our understanding of the future. www.zenka.org @hellozenka #hellozenka
Stephanie Riggs, CEO and Founder, Azimyth Creation Studios: A virtual reality and interactive storytelling veteran, Stephanie began working in immersive entertainment in the mid-90s with virtual worlds exhibited at SIGGRAPH and E3. She has worked with Intel, Disney Creative Entertainment, Walt Disney Imagineering, Walt Disney Productions, HBO, Atlas Media, and Carmike Cinemas. She is a New York Times Critic's Pick director for her documentary "The Standbys" and produced Blair Erickson's award-winning 3D feature thriller "Banshee Chapter" with Zachary Quinto. Most recently she produced "Banshee Chapter: Oculus Rift Edition", the first feature film ever released on the Oculus Rift. Stephanie became the first person to record a US President in virtual reality when President Obama invited her to film his historic speech in Nairobi, Kenya. Her deep understanding of both storytelling and technology makes her a sought-after consultant on VR projects ranging from independent productions to multi-million dollar campaigns. She founded the next generation content studio Azimyth Creation Studio to produce story-driven virtual and immersive experiences. Stephanie holds degrees in Directing (Drama) and Human-Computer Interaction (Computer Science) from Carnegie Mellon University. Stephanie is a member of Phi Beta Kappa and an Andrew Carnegie Society Scholar.
Shane Pase, Ph.D. is the CTO of the Lotte Project, cofounder and executive producer at MediaX LLC new media technologies group, an award winning conceptual designer, and currently authoring the first book on the psychology of augmented reality. Dr. Pase has over 18 years experience utilizing human behavior analytics to develop creative and outside-the-box solutions for both for-profit and non-profit corporations and small businesses. By combining theories from cognitive, media, behavioral and social psychology, he is able to provide valuable insights into our experience with, and the effects of, media technologies to create the most immersive and effective media experiences. Dr. Pase is a faculty member at Fielding Graduate University's Media Psychology program teaching courses on general media psychology, augmented reality and immersive technologies. Dr. Pase has presented internationally at such prestigious conferences as IEEE ISMAR, the Augmented World Expo, ACM/EEE WorldComp, National Social Science Association and American Psychological Association National Conventions exploring the cognitive effects of augmented reality and immersive media, using new technologies for social change and disruption, and the ethics of new media technologies. You can find him on Twitter and Linkedin @shanepase.
Anna Marie Piersimoni, Independent Digital Media Consultant: Anna Marie specializes in the creation and marketing of on-line content across a broad range of digital platforms. She supervised web content development for a companion website to the KCET program, "Your Turn To Care." Formerly, as Director of Internet Communications for the American Film Institute in Los Angeles, she managed 8 web sites, including blogs, as well as online marketing campaigns, and was founding Director of AFI's Digital Content Lab, an acclaimed R&D program in interactive digital. She began her career as a writer/producer of video content and on-air promotions for ABC Entertainment, E! Entertainment, and KCET Television, among others.